To the Moon on My Red Tricycle!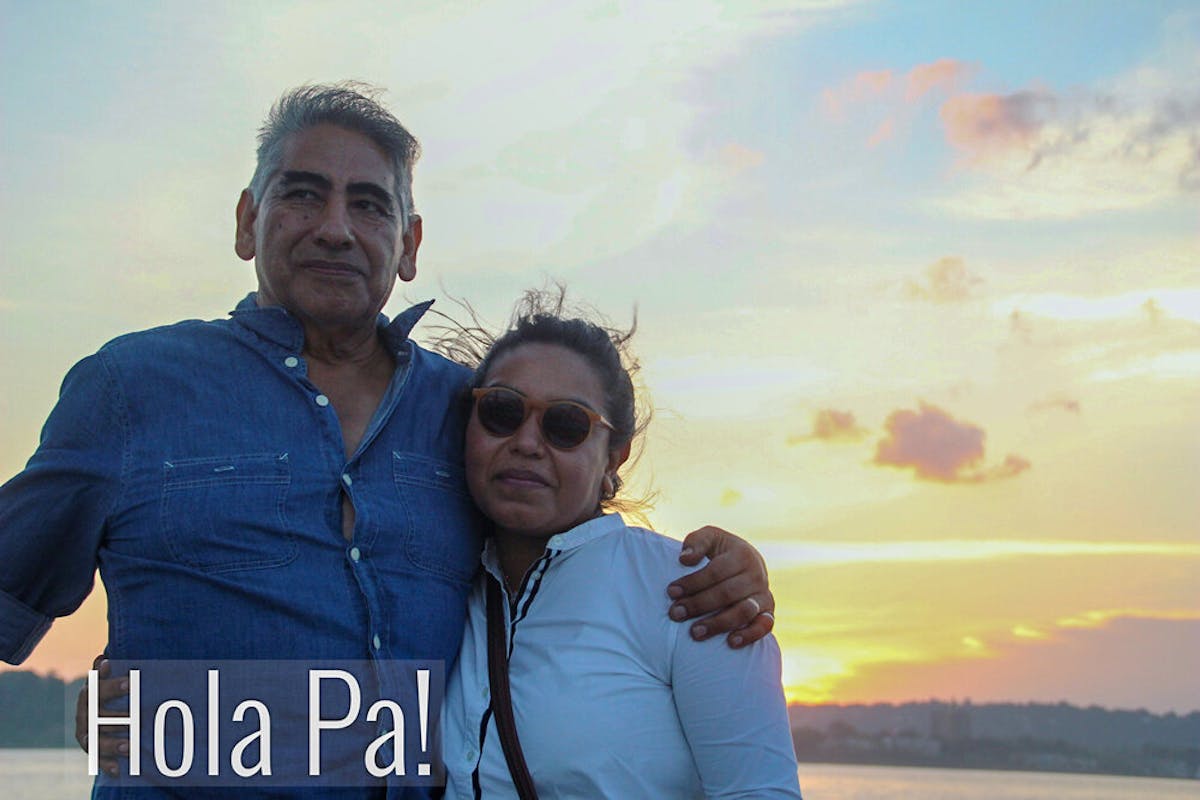 Hola Pa! - is the way I used to say hello to my dad Raul Careaga when I was a kid as he picked me up from school, and still is when I pick up the phone these days.
When the pandemic hit Philadelphia back in March 2020, my dad happened to be in the city. What started as a two-week visit for my birthday ended up being a three and half month stay that changed my life forever. This guy rolled up his sleeves and helped me big time when the world was shutting down. I saw this guy master all the small tasks like doing dishes, rolling dough and chopping onions, and I kept reminding myself he used to call the shots, and had many people looking up to him during his long tenure at Aceros Zapla, a steel mill in NW Argentina.
So, if you are wondering what message I'm trying to convey here… here it goes, the time I spent with him left me thinking of the impact that this man has had in my life, and how, evolved, consistent and caring fathers, can influence the life of little girls that have become women leading businesses during a pandemic and beyond. As this group got started, I witnessed other women with their dads around helping out too, and shared conversations with Tess Hart and Gemma Richardson about how the strong father-daughter bond has positively influenced us during last year.
"We have a door in our brewery called "Walter's Door" because he so carefully painted it in preparation for our opening. But that's such a small symbol of the huge impact he's had on me and the business I've helped to build. My dad has always trusted my judgment and helped me follow through on it. He's supported the brewery we built — not just because I'm his daughter, but also because he believed in the idea itself. And when the pandemic closed our doors 6 months into operation, he helped the business keep going (by jumping into wholesale delivery support!) and helped me keep going (by showing up at pop-ups, and even getting me groceries!). Happy Fathers Day, Dad! Thank you for always being there." Tess Hart from Triple Bottom Brewing
"As a hospitality professional who came from a family with very little understanding of the industry, I have to find my way largely on my own. I started Love, Annamaria in the thick of the pandemic after knowing my future in restaurants was uncertain. Despite my father not knowing how to guide me in my career, he has been my biggest cheerleader since launching this business. He helped me with my first batches of pesto and with vending at my first markets. He's not much of a salesperson, but he will pitch his kids to you as his MVPs. If you have a special person in your life who champions you as their rock star, no matter how old you may be, consider yourself lucky." Gemma Richardson from Love, Annamaria.
On a personal note, I strive daily to be kind and generous as my dad was and is. I learned consistency from him, to keep my word, always showing up, and doing what is right, even when I don't feel like it. My dad doesn't say much but when he speaks I always listen and throughout my life, my dad always listened to me and whenever I came up with ideas, he didn't question the reasoning behind but actually encouraged me and reminded me that If I needed help to just ask for it. I've made good decisions and some not so good, yet he's always got my back.
If one day I tell my dad "Let's go to the moon on my red tricycle" most likely his answer will be: let me pack lunch and off we will go… So here it's to dads, I see you, we see you! Thank you for listening, loving unconditionally, doing the dishes and building confidence in the women that today are making an impact in our community.