Main content starts here, tab to start navigating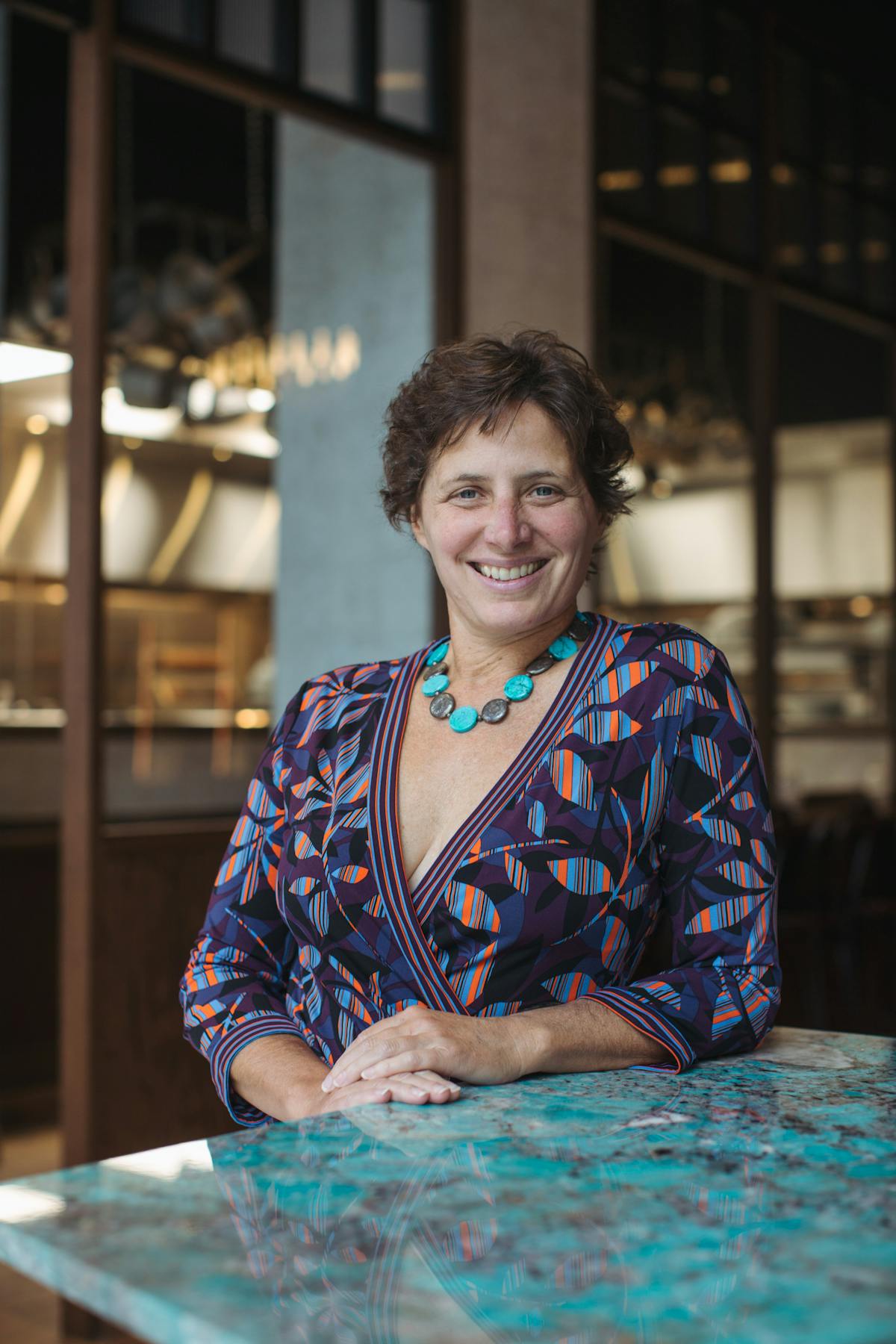 Jill Weber
Founder/Owner of Sojourn Philly
Jill Weber is a professional archaeologist and is the founder and owner of Sojourn Philly which operates 4 restaurants:
Jet Wine Bar is your favorite place for wine – have a drink in our cozy bar or take home a bottle from our shop! Find a new favorite from our list of Global and Ancient World wines. We also have beer and cocktails, and small plates for eating and sharing. Be social!
Café Ynez is your neighborhood café for fresh and fabulous Mexican food. We bring flavors from Mexico City into the heart of Philly. Enjoy our ceviche, ensaladas, cemitas, tacos, and more. Dine-in, take-out and delivery of single meals or our range of family-style meals. Grab an espresso, house-made horchata, Jarritos, or a fresh-juice mixer for your favorite spirits. Provecho!
Rex at the Royal has a beautiful home in Philly's iconic Royal Theater! Serving Philly's take on low-country cuisine, on South Street West. Philly's best burger is joined by our fancy seafood plateau, our famous crawfish pot pie, and new favorite – Frogmore Stew. No meal is complete without fan-favorite "Milk & Cookies" for dessert. We serve Philly's best cocktails, and have a wonderful selection of wine and beer, to boot!
Sor Ynez is, at heart and soul, a Mexican restaurant. Our cuisine is rooted in traditional, Mexican ingredients and methods, but our focus is on a modern and sustainable future. Our food is fresh, flavorful, and vibrant. Dine in to best experience our Mezcal selection!