Main content starts here, tab to start navigating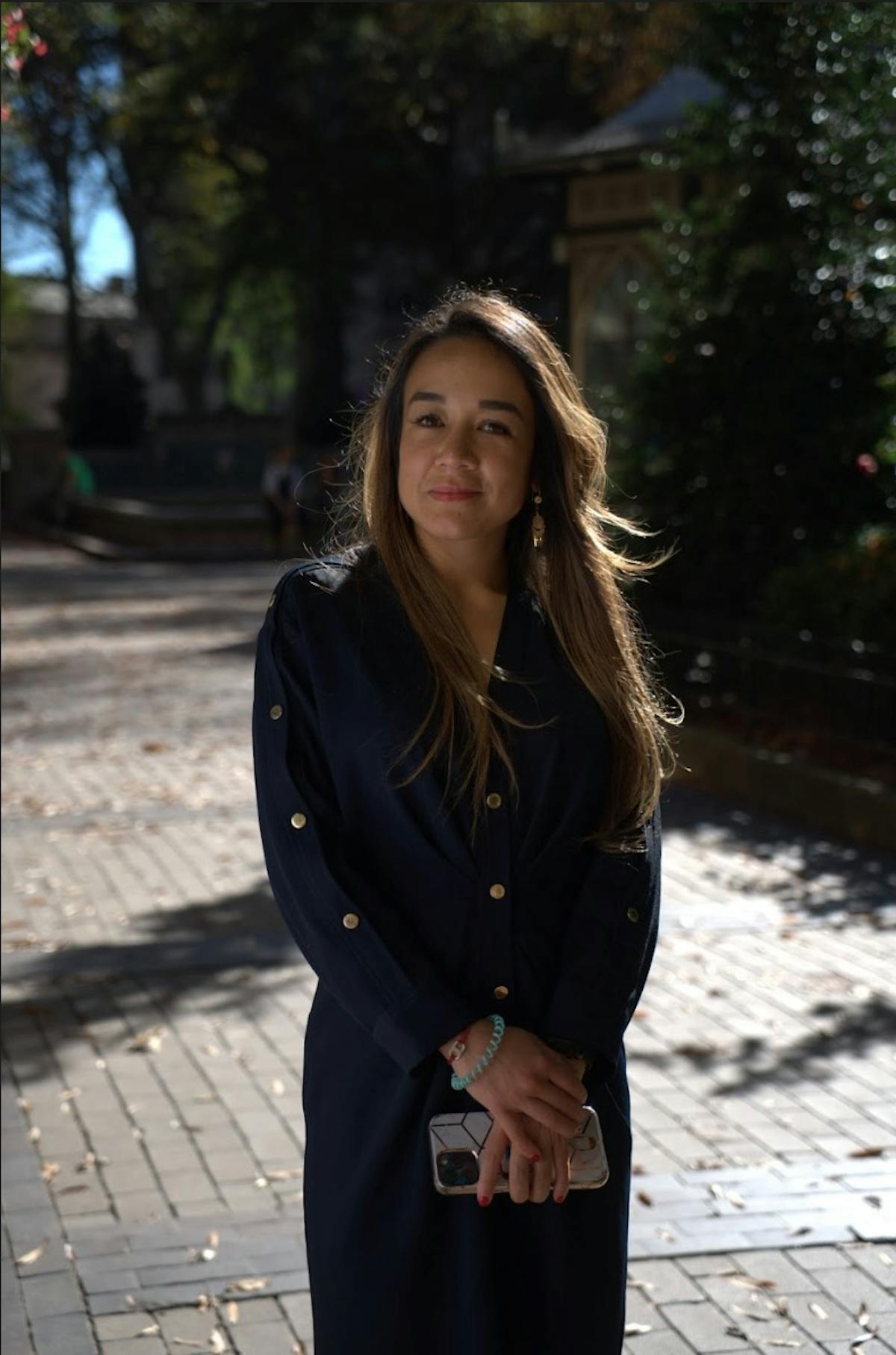 Sofia Deleon
Owner of El Merkury
Sofia Deleon was born and raised in Guatemala City, Guatemala. Her journey into food entrepreneurship started early, when at 12 years old her brother gifted her an ice cream machine (the idea was, she made ice cream…he ate the ice cream). She saw a void in ice cream options on the Guatemalan market and decided to offer her homemade ice cream in school. From there, her ice cream business grew into a small catering company for friends and family. Fast forward to age 17, and Sofia left home for Michigan, where she received a scholarship to pursue a degree in Food Industry Management from Michigan State University.
Deleon then worked in different marketing and management roles for food companies in San Diego, CA, Miami, Fl and West Chester, Pennsylvania, ultimately landing in the City of Brotherly Love for an Executive MBA in Food Marketing from St. Joseph's University. The initial idea was to move on to an executive role in the corporate food industry and to open a restaurant later in life; however, this was also a time that the political landscape was changing, and there was a lot of negativity around immigrants and Latin America. Sofia felt like it was the right time to quit her job, follow her passion and try to make a difference, shining a positive light on underrepresented countries with wonderful and rich food cultures, one of those countries being her native Guatemala, in addition to El Salvador and Honduras.
So, in 2017, El Merkury was born. The concept began as a series of pop ups, catering services, and a virtual restaurant. Then, on May 5, 2018, Sofia fulfilled a lifelong dream by launching her first brick and mortar operation, a fast-casual Central American Street food and churro bar that received a "Best of Philly" award within the first three months of opening. In 2021, after surviving the pandemic Deleon opened the second El Merkury location at the historic Reading Terminal Market, which also received a Best of Philly Award within a few months of opening. El Merkury is now a restaurant chain, catering operation and retail shop for prepared foods and handmade goods made by Guatemalan women. Deleon is now also working on launching a socially conscious rum, Tenango and bringing it to market in the Spring of 2023.